While the N97 has a wonderful tilt screen which gives users an excellent view of the screen while on a flat surface,  some might be interested in a more traditional looking stand for the N97. While I haven't found a particular brand of stand, I have found a couple stands that share the same basic design. A majority of the N97 desktop stands/chargers cradle the N97 in a vertical position and have room for an additional battery that can be charged in the rear. The main unit receives charge/sync via a USB cable that connects to the N97′s micro USB port.
Although this is accomplished via a hideous cable that doesn't look to flush. While I haven't directly purchased this myself, I'd be curious to hear from the readers of N97fanatics that have purchased a cradle/desktop stand and their opinions on how they work and what brands seem to offer the best product.  Below I have included some pictures of the different types of cradles that I have seen. Most range in price from 12 dollars to 50 dollars USD.
*I've also searched for cradles that would leave the N97 horizontal but would have a charging port that would dock with the unit.  I'm not to sure how practical that would be, but if anyone has seen this please don't hesitate to link it! I"ll be looking forward to your input.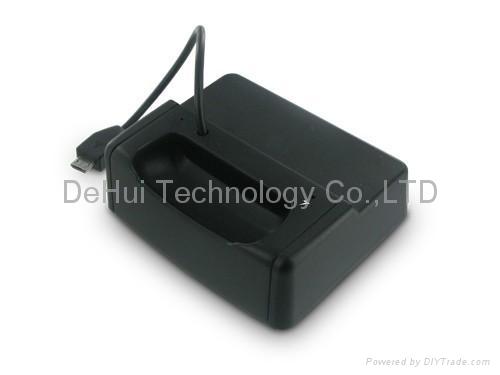 Related Articles: